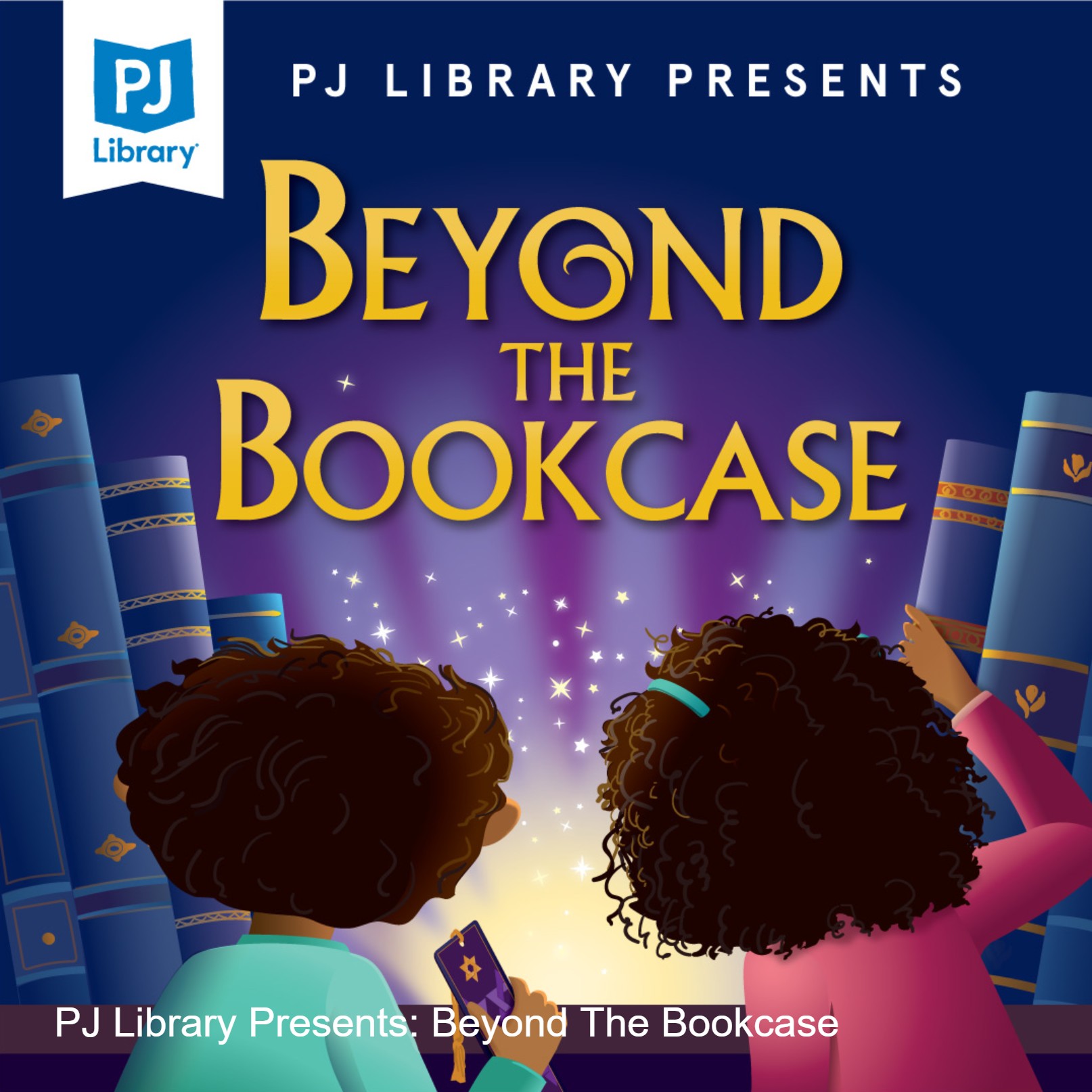 Deep in the basement of congregation Sofer Shalom, there's a dusty library that's really the home of a magical portal to another world. Join siblings Miri and Micah as they explore a mysterious land, where stories come to life! Enjoy fairytales with unexpected twists and Jewish lessons as Miri, Micah, and their friends, encounter golems, book worms, giants and even talking animals! For full credits and accompanying activities, visit pjlibrary.org/podcast.
Episodes
Monday Oct 18, 2021
Monday Oct 18, 2021
Welcome to Beyond the Bookcase - a new series from PJ Library! Siblings Miri and Micah are visiting the eccentric synagogue librarian, Auntie PJ, when they are suddenly whisked away to a magical world full of fairytale characters.

What does the old story of the tortoise and the hare have to do with Shabbat? Are Golems made to announce sporting matches? Will anyone help Chicken Little with her socks? Find out during the premiere episode of Beyond the Bookcase.

New episodes drop every month--subscribe wherever you listen to podcasts to follow the story.